Dance show: Chassé and the Ice Princess – Monday June 5th, evening
The ticket sale has closed, but the tickets are not sold out! If you would like to buy a ticket, please come to the ticket sale in the Vrijhof before the show to purchase one.
On the 4th and 5th of June, the Chassé final show, "Chassé and the Ice Princess" will take place!
Members from all groups of our association will display their best dance moves during a show full of enchanting performances and fairytale characters!
Reserve your tickets for the 5th of June by registering on the right side of this page.
For reserving tickets for our show on the 4th, go to this page: Tickets June 4th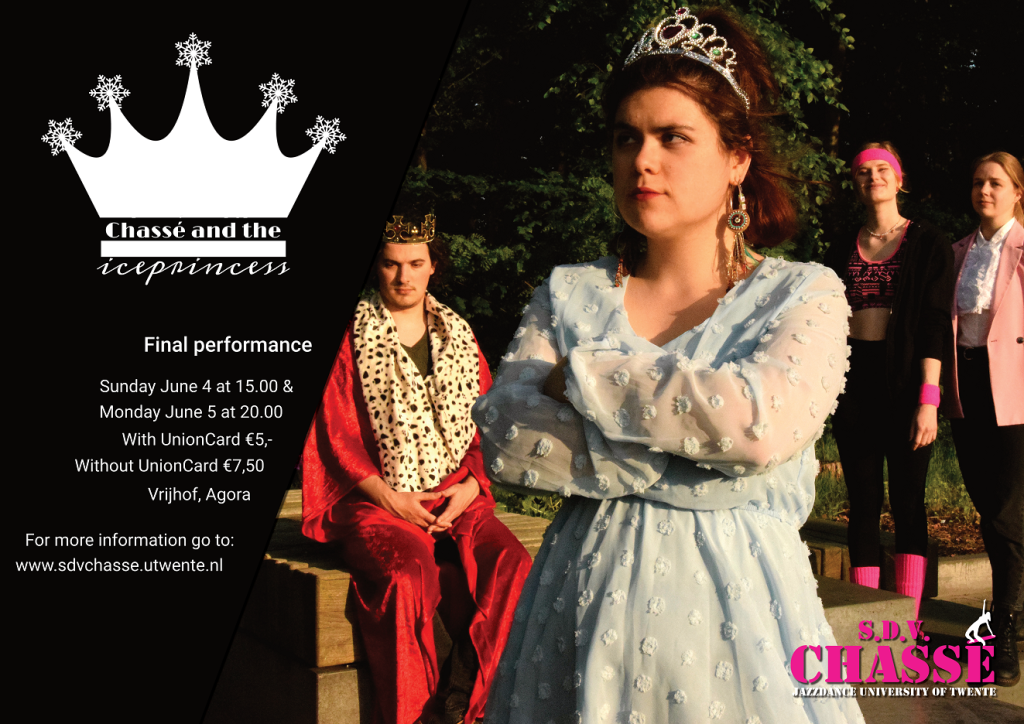 Sold out!