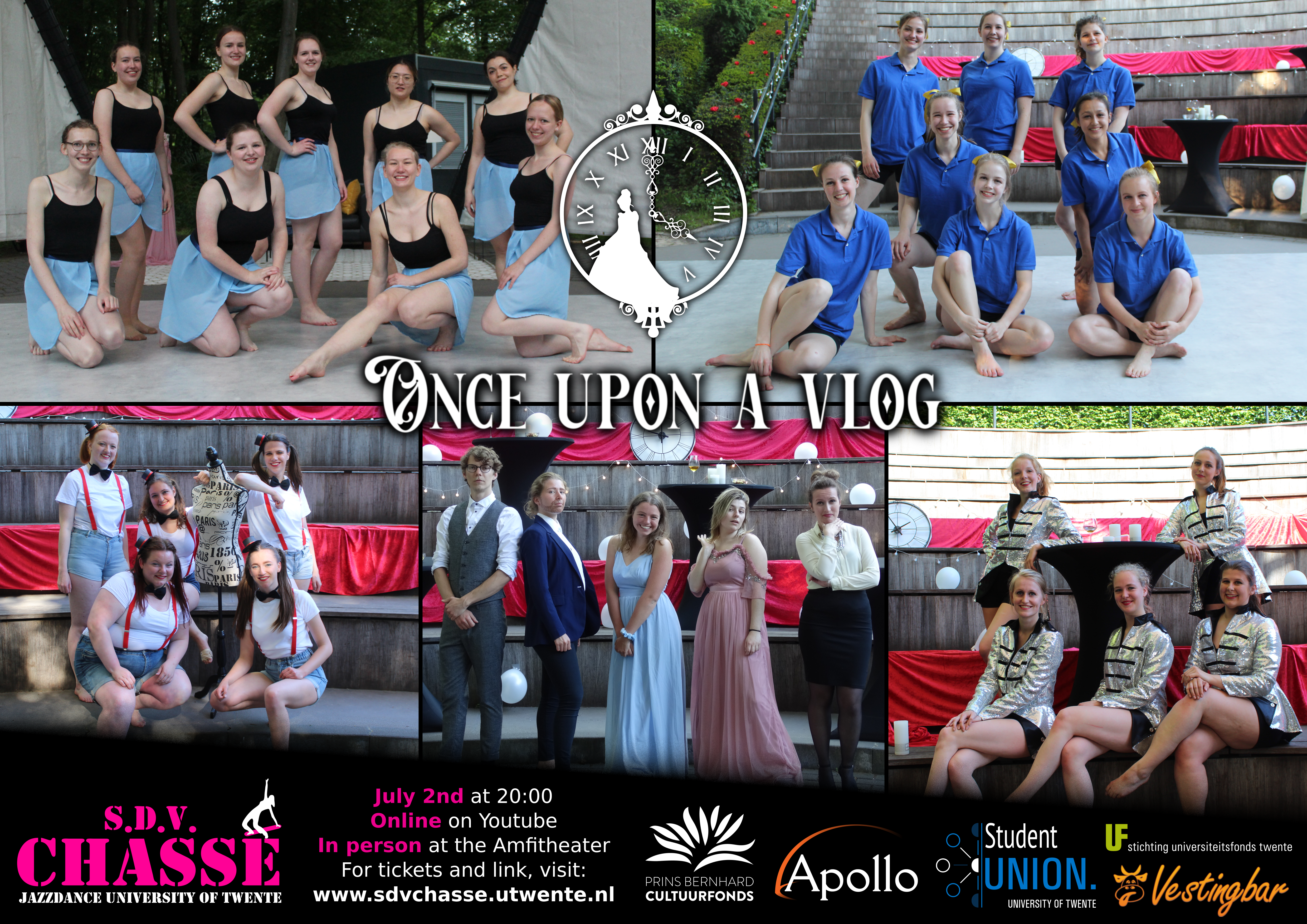 Once Upon a Vlog
SOLD OUT! Link to Youtube Channel can be found HERE. 
Due to corona it was unfortunately not possible to make a live show with all our dances this year. That's why we made a beautiful movie and this will be shown on both YouTube as in the Amfitheater at the Vrijhof. Tickets are €3,- for Union Card holders and €5,- for people without a Union Card.
The walk in starts at 19:45. Payment is at the door and when buying a ticket you get a discount on the special Show USB. See you there!
So Friday 2nd of July at 8 pm at the Vrijhof; see you there!